Social Managers
We will manage your Instagram page for you. Whether it's your communication strategy, making regular publications, manage, grow your community and promote you
How we can help you
In the wake of the lockdown, most of your sales are made online. The problem being, you have to be visible online! A presence on social media becomes essential, and you face the following challenges:
You don't know how
You don't have time
You don't have a big budget
You don't have anybody to help you
Why working with Snikpic
Snikpic selects and trains freelance workers on all aspects of social media management, which allows you to have a high quality of community management at a fraction of the rates charged by agencies.
---
Taking professional photos for your feed

Engaging with your clients online

Contacting influencers to promote you

Copywriting of social media posts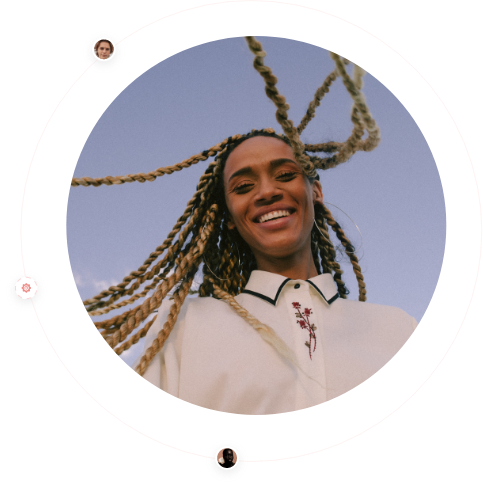 What a Social Manager will do for you
Managing your page

They take care of your communication strategy as well as its implementation, which means creating your page if you don't have one, or improving it.

Creating content

Every week, they will create professional content in line with your brand and audience, which they will then publish on your social media page.

Finding influencers

The Social Manager will take care of regularly finding micro-influencers to promote your page and activity, typically 3 to 4 per month.
How we work
Before starting, a preliminary strategic work will be necessary in order to understand the objective of your page, your target audience and the content to be produced.

Once the objectives are clear, the Social Manager will therefore work on setting up or improving your social media profile (if it already exists)

Every week, the Social Manager submits an editorial calendar with the planned posts for the week as well as the influencers who will come to visit you or test your product.
Extra services are also available
Facebook/Instagram Ads
Get support from an expert to create and manage your advertising campaigns on Instagram and Facebook.
Google AdWords
An expert will take care of creating and managing your Google Ads campaigns.
Photoshoot
A photographer will come to your location for a one-hour photoshoot and produce 50-100 high quality pictures
Website / E-commerce
A web developer will take care of creating and maintaining your own personalised website.
Blog Articles
A copywriter will write for you a 500-word blog article on the topic of your choice for your website or newsletter
How much does it normally cost?*
3 to 8 times
less expensive!
*For legal reasons, we must indicate that these prices do not represent a specific agency (the logos being purely illustrative) but a representative market study on more than thirty agencies in Belgium on the basis of services similar to those offered by Snikpic. The actual prices of the agencies vary from one service to another.
Let's talk !
Let's take a look at your Instagram page. We are always happy to do a little free diagnostic, and give you advice on how to improve it. And if relevant, we can start working immediately!